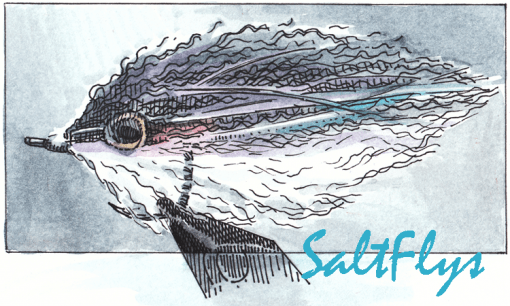 SaltFlys Miscellaneous Flies – SaltFlys.com
SaltFlys Miscellaneous Flies
This collection of flies represents all conditions of fly fishing.  Flies which ride near the surface, mid-water, and bottom.  Flies which are tied from natural material, synthetic material, or both.  Flies designed primarily for snook, redfish, seatrout, baby tarpon.  Steamer flies, crab flies, shrimp flies, larger and smaller flies.  The list grows as fast as my selection of SaltFlys Miscellaneous Flies.
Click on the image for a full description
All of my flies are tied in the USA.
I tie each one to my high standard.
No low quality, fragile, sweat shop flies are sold on this site