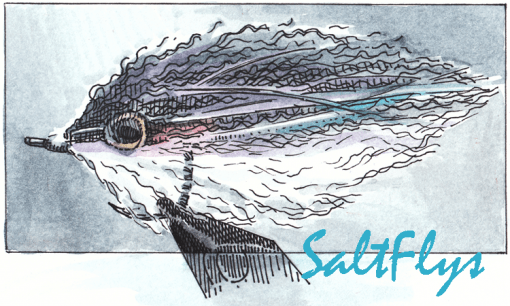 SaltFlys Bendback Flies – SaltFlys.com
SaltFlys Bendback Flies
Proper construction of Bendback Flies is critical to its weedless nature and ability to hook the fish.  I've seen far too many poorly designed bendback flies which have no chance of hooking a fish due to the way the hook is bent.  I've seen bendback flies which are simply over-dressed, thinking this will improve their weedless qualities.  SaltFlys Bendback Flies have the correct bend in the hook, and not over-dress with material.  They are built to hook snook, redfish, and seatrout in the deepest grass.  They are built to perform!
Click on the image for a full description
All of my flies are tied in the USA.
I tie each one to my high standard.
No low quality, fragile, sweat shop flies are sold on this site